About us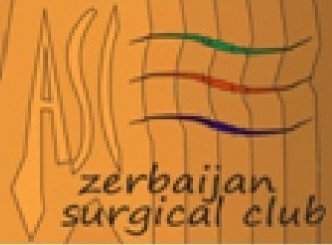 Azerbaijan Surgical Club (ASC) is the professional club which has been established under the auspices of the Azerbaijan-Germany Medical Society.
The Surgical club-ASC was established for the professional exchange of surgeons and had launched its the activities on April 1, 2011.
Our aim is to create a link between the surgeons and other professionals close to surgery, to provide together the exchange of experience and ideas. The main aims of the ASC is to bring new standards of surgery to Azerbaijan, to apply the universally accepted Medicine protocols, to benefit from the experience of our colleagues from the worlds leading countries, to discuss news in different areas of medicine, to view different aspects of the current problems and to discuss them together etc.
Regular monthly meetings, seminars and conferences, skype-seminars, and live operations are the main methods of ASC at this step.
Interesting lectures about actual issues are held and video presentations are performed together with surgeons, radiologists, anesthesiologists, histologists and etc. qualified doctors at general meetings every last Friday of each month. Moreover, video-presentations of interesting operations, performed in Azerbaijan for the first time are also demonstrated at the meetings with further discussions on the operation technique. Up to this day several foreign experts from Germany and Turkey took part with their presentations at ASC's meetings and this tradition is supposed to be continued in the future. Conduction of Skype seminars with the foreign experts are also planned in the close future.
We also are going to organize ASC's International annual conference.
You can get more information about our innovations, activities, events and announcements on the pages of our regularly updating site (www.gamca.az)
The friendship of the professionals accelerates the development!!!
Regards,
ASC team